Framed TV Mirror
Our TV mirror technology allows your resting TV to be hidden behind reflective glass.
Turn on the TV and the mirror becomes clear as the TV light emits through the glass
with astonishing clarity.
With our advanced beam splitter tv mirrors, when the TV is off the black surface of your TV serves as the backing to this innovative mirror TV glass. Then turn ON the TV and the mirror becomes clear, as the light from your TV emits through the glass with astonishing clarity.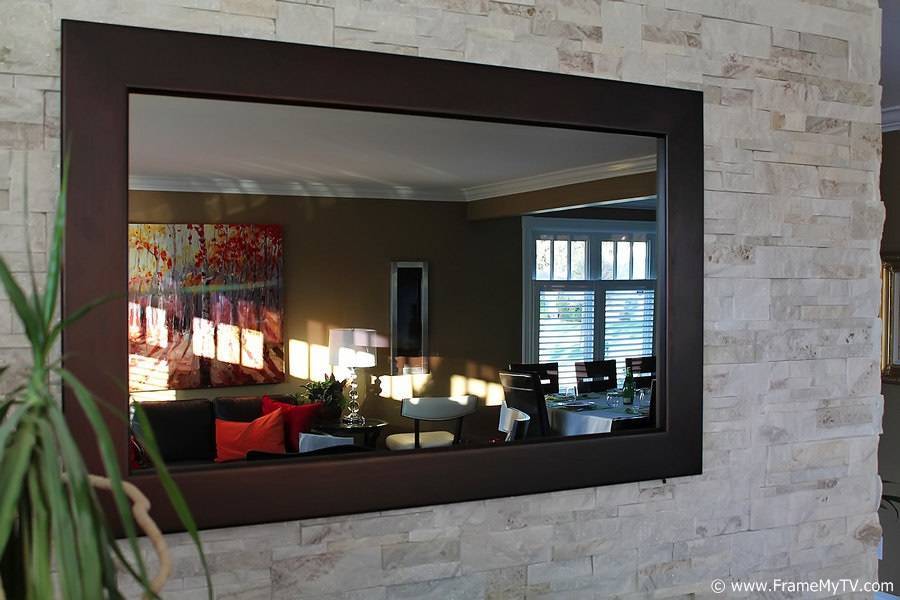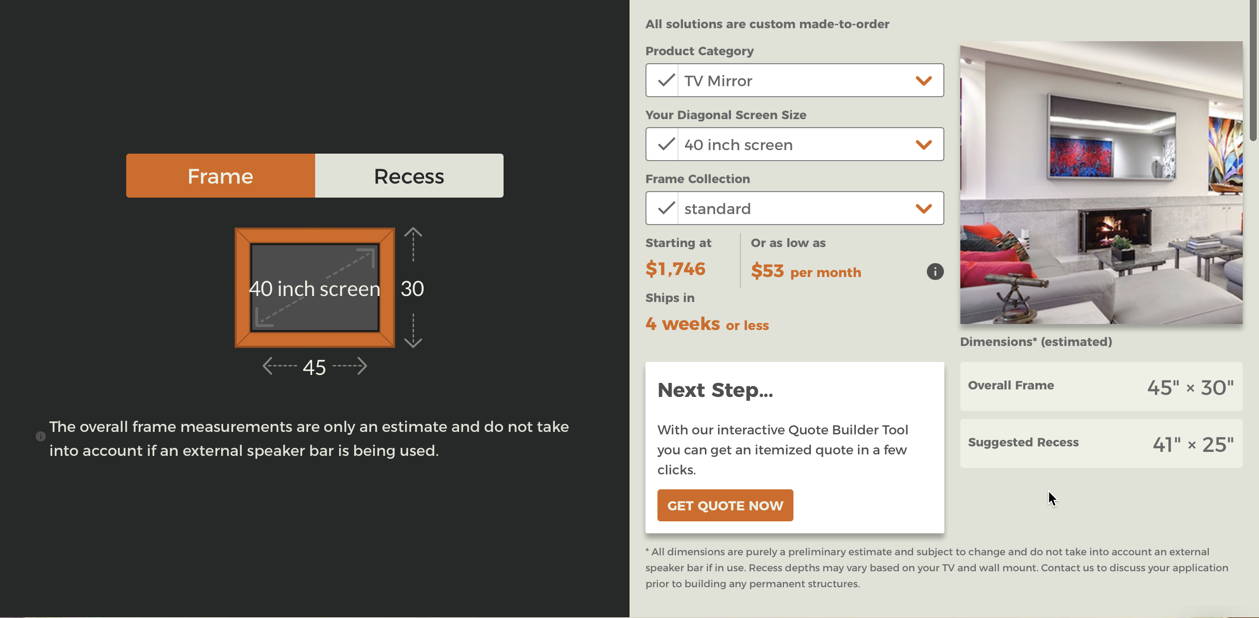 TV Mirror Glass Options For Any
Room In Your House

Any of our below glass types can be used in any room. See for yourself, test our glass before you buy.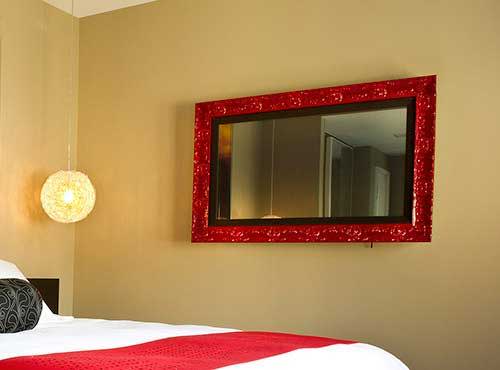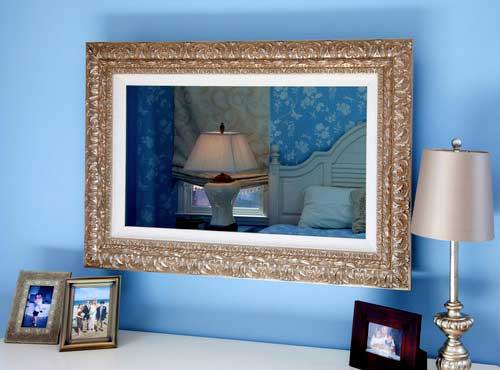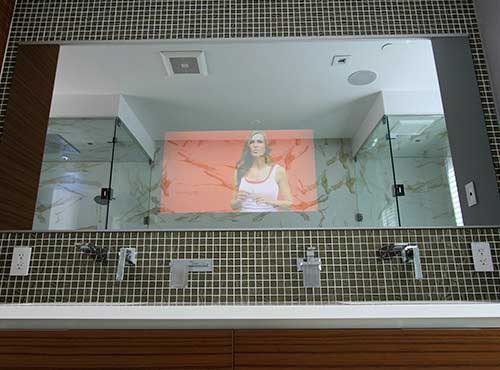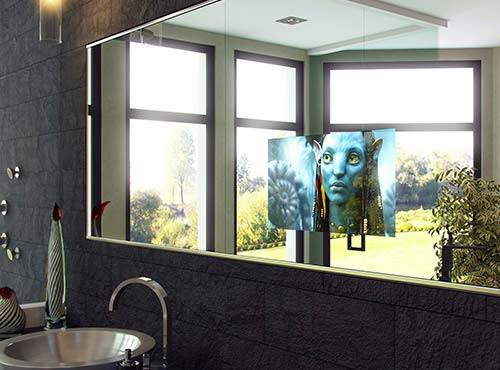 Unsurpassed in clarity and reflectivity for a perfect balance of TV versus hidden TV concealment.
This mirror glass is our lowest reflectivity TV Mirror, but is sometimes preferred because of its clarity.
The perfect complement for a hidden television behind your vanity mirror when you need a fully vanishing TV.
This is our economy line of glass offering the highest reflectivity but the darkest impact on the TV's screen.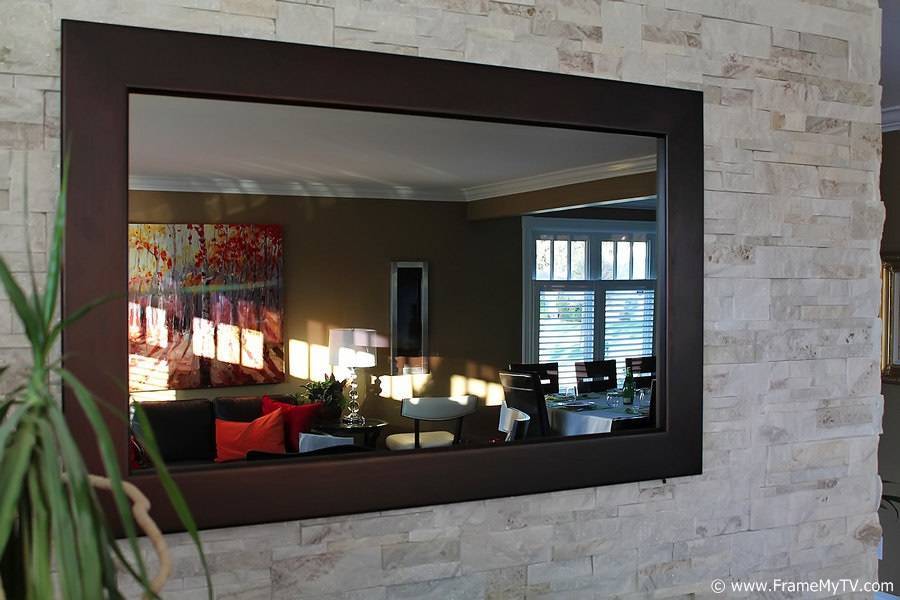 A variety of different side view options are available depending on which frame collection you would like to use and if you plan to ount your TV on the surface of the wall or recessed in the wall. Learn about the different options available to best suit your needs.
Get our FREE Designer's Inspiration Guidebook
Thanks!
This field is required
This field is required
This field is required
Your information is secure and we promise we won't spam you.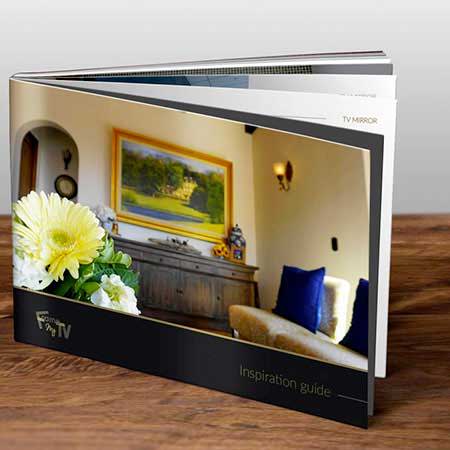 This full color coffee table flipbook features 100 pages of client submitted photos and reviews of beautiful installations around the world.
See examples of our works in luxury homes, restaurants, and the finest hotels.
No longer does your TV need to take away from your room's decor.